"IF YOU DRIVE 20,000 MILES A YEAR AND DON'T HAVE A VEHICLE WRAP… YOU'RE MISSING OUT ON… 1,000,000 POTENTIAL NEW CUSTOMERS."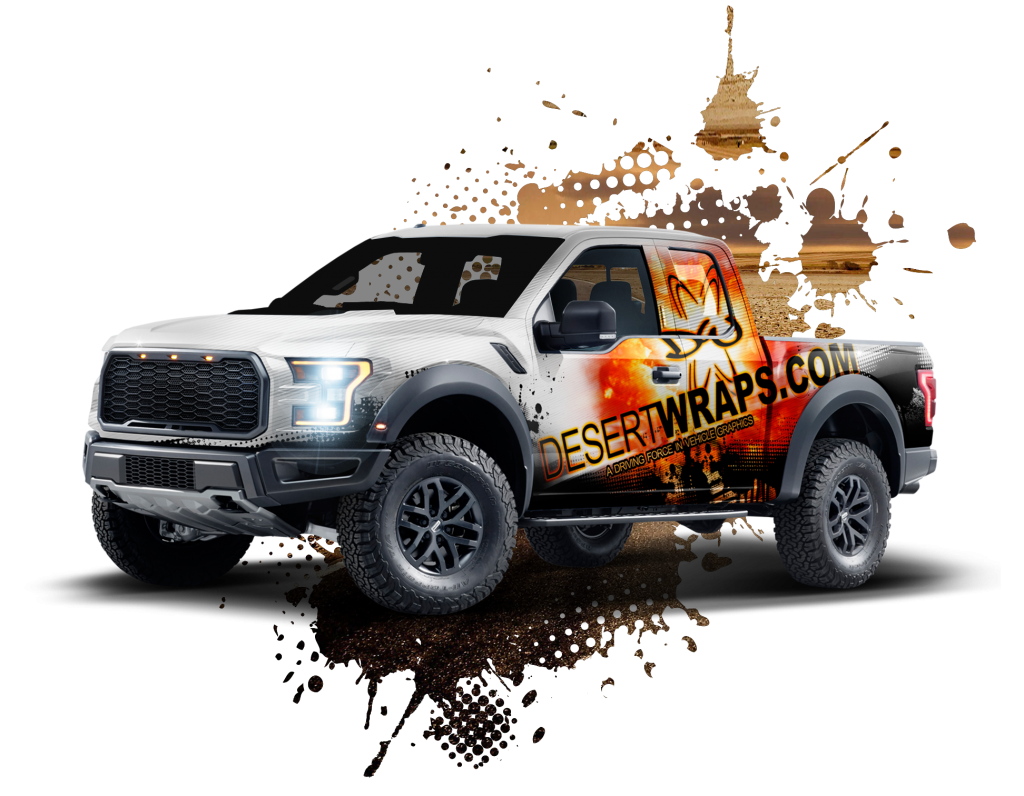 Our formula for your success. Top 5 reasons we are cornering the Vehicle Wrap market and flexing our ability to deliver an amazing product on budget and on time so you can drive away a happy customer.
• VEHICLE WRAPS • VEHICLE GRAPHICS • VEHICLE GRAPHICS & LETTERING • AUTO GRAPHICS • AUTO DESIGN AND GRAPHICS • VEHICLE LETTERING • CAR LETTERING • VEHICLE MURALS • CAR WRAPS • CAR GRAPHICS • BOAT WRAPS & GRAPHICS • GOLF CART GRAPHIC WRAPS • GOLF CART GRAPHICS • BUS WRAPS • BUS GRAPHICS • RV WRAPS • RV GRAPHICS • RV MURALS • AIR PLANE WRAPS & GRAPHICS

Each one of our clients is unique and should be treated accordingly. It's not quantity for us, it's quality. It's about building relationships and sustaining them through trust earned. We invest in our clients and want to understand their vision, help them reach their goals, and ultimately assure them that we have their best interest at hand. After all, we are a business too. We understand the sometimes challenging dynamics in the market place, and we want to provide our clients advice and services to overcome them.
At DesertWraps we only use the highest quality Wrap Materials, Specialty Films, Paint Protection Films, Canvas and Trade Show Banner material.
We Also follow the leading procedures and processes to ensure a quality application.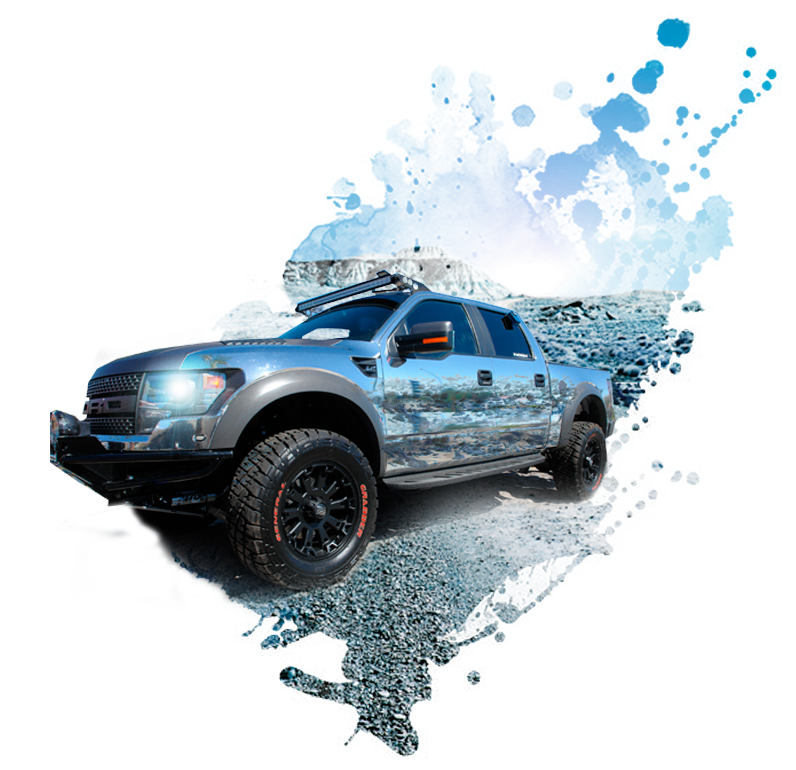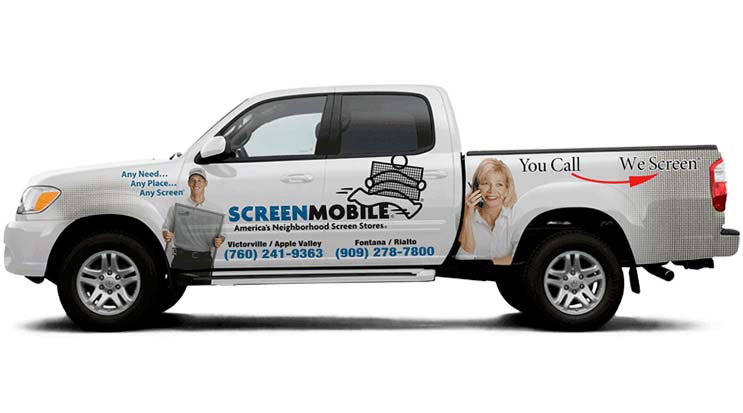 "Screenmobile Corporation has been a satisfied customer of Desert Wraps since 2014. All of our company trucks have been wrapped by Desert Wraps, as well as some of our franchisees trucks! Their process is seamless and everyone on their staff is easy to work with. The finished product is always of high quality proving that Desert Wraps is a reputable company and they take pride in their work. It is important that Screenmobile maintain a high level of quality when representing our brand and Desert Wraps rises to the occasion with every truck wrap we've received."

– Roger Gomez of Screenmobile –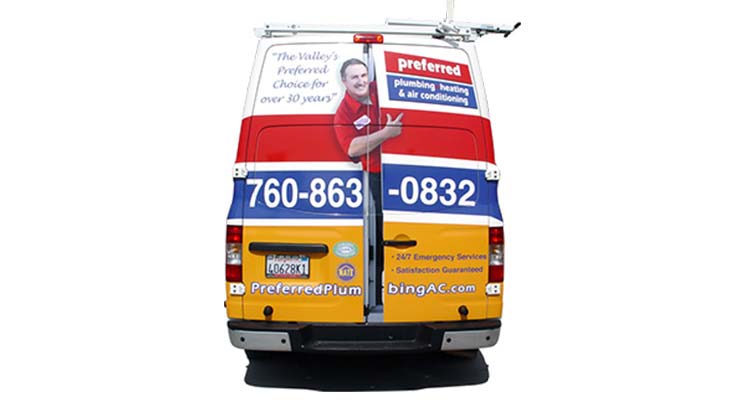 "Soto and his "family" are the best you can find in their medium. They care much more about you than just your vehicles; they honestly care about your business. Their branding expertise is not only traveling vinyl (which they are the best at) but how your company or organization is viewed in its entirety out there in public. Make an appointment with Soto. You'll find there's much, much more than just colorful wrap ideas."

– Bruce of Preferred Plumbing –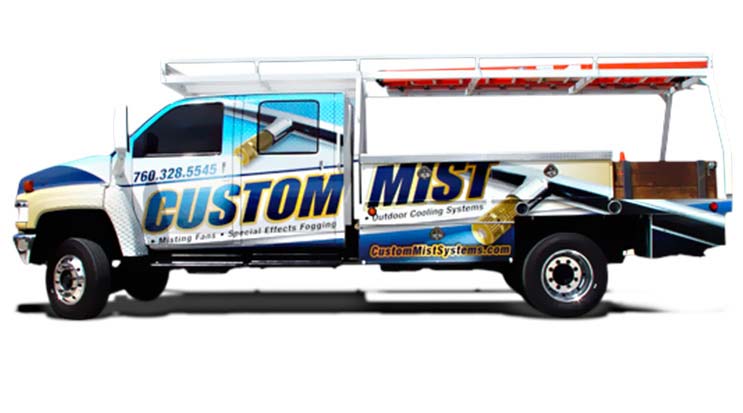 "Desert Wraps recently wrapped two of our work trucks and wow was I shocked at the instant increase in sales. Both truck wraps were paid for in less than 30 days!! After seeing what the mobile advertising (wraps) did for our business we decided to enlist their sister company Ad Rhythm to further develop our brand with a completely new website. I can't wait to see where our business goes in the next few months."

– Josh of Custom Mist Inc. –